We'll help you no matter how many goods you have!
Transport

Freight Forwarding

Logistic
We've been operating since 2003, which means that we have 20 years of experience on the market. We provide services in the field of international and domestic road transport.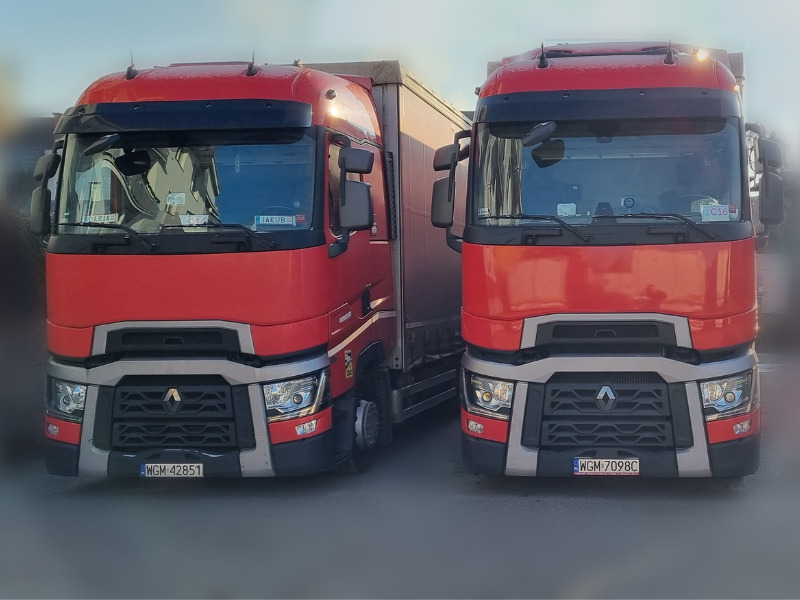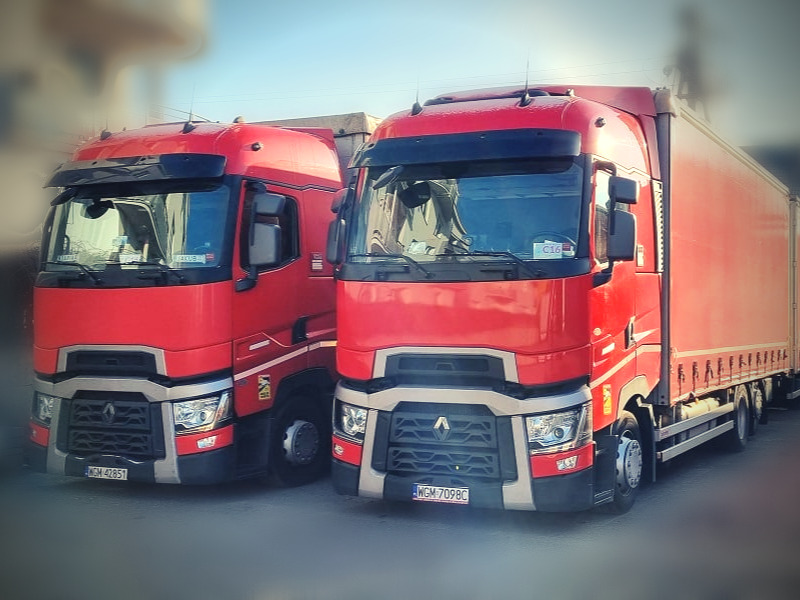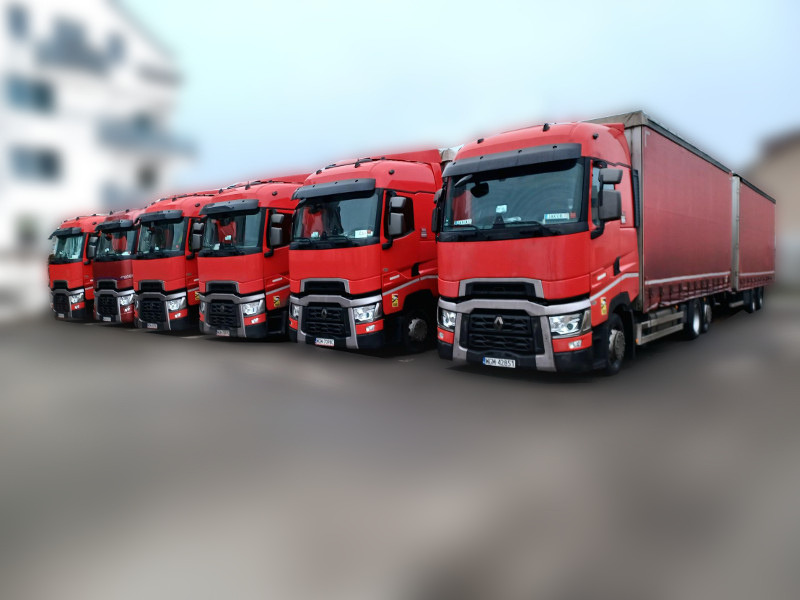 GROUPAGE CARGO (LTL)
If what you care mainly about is an attractive price and relatively fast delivery – this offer is for you! As a part of the groupage transport we carry out deliveries from one little package up to dozens of pallets, from several dozen kilograms to several tons, DOOR – TO – DOOR delivery and collection. We will adjust the date of collection and delivery accordingly to your needs. We carry out most of such deliveries without reloading, goods arrive on the same vehicle that they were loaded on.
REFRIGERATED TRANSPORT
For the transport of foodstuffs, FMCG (Fast Moving Consumer Goods), cosmetics, chemicals, paints, and all types of temperature-sensitive goods we offer the transport of both small batches as well as full trucks. We have refrigerators with adjustable temperature for all kinds of cargo which come together with printouts of the temperature course during transport and isotherms/containers with rigid construction that maintains the temperature of the loaded goods.
TRANSPORTS WITH PALLETS EXCHANGE
Our company is highly experienced in transports carried out on the basis of interchangeable loading carriers – you need to pick up and return empty pallets? No problem! We can not only exchange them after each transport but also create a Pallet Receipt. We liaise with EPL.
CUSTOMS CLEARANCE AND COMPREHENSIVE SUPPORT IN THE FIELD OF CUSTOMS DOCUMENTS
We have some contracted and trusted customs agencies in almost each country in Europe and in each city in Poland, we'll help you to go through the whole complicated customs clearance process and through customs formalities.
EXPRESS LOADS
If production is waiting for an urgent delivery , or a store is waiting for some promotional goods that are about to get to final customers and there's little time left – we recommend a dedicated transport – express one! The delivery time is up to 24 h for almost the whole of Europe (Germany, Benelux, France, Switzerland, Austria, Denmark, close Balkans, Baltic countries etc.) and up to 48 h for the further destinations (Spain, Portugal, southern France, northern England, southern Italy, Greece etc.).
FULL-TRUCK TRANSPORT - FTL
Transports with 33-34 pallet semi-trailers or with sets – tandems – up to 38 pallets are a perfect combination and a compromise between price and delivery time.
HAZARDOUS GOODS ADR TRANSPORT
We have qualifications and the staff that is well-trained to organize hazardous goods ADR transport by road.
SPECIALIST, ADDITIONAL CARGO INSURANCE
Do you have very expensive goods to be transported? No problem, this is our daily routine – in order to have extra security we offer additional CARGO insurance on very favorable terms.
We also realize individual orders adjusted to the customer's needs.
Do you have a transport?
Send us details – you'll get the quotation in 30 minutes!
bulky cargo – foams, sponges, rolls, furniture, trays, cardboards, toys etc.
plastic articles pipes, plates etc.,
ready-made cosmetics, components for production
chemicals, paint, glues, ADR
foodstuff, ecological stuff, coffee, tea, conditioners
household goods , RTV equipment
pet supplies , fishkeeping
sports equipment, fishing equipment
We will always deliver your goods wherever you need!

We are the forwarding-transportation company whose indispensable element is a modern fleet that meets the highest ecological standards.


All vehicles meet the restrictive EURO-6 exhaust standards.


We hold Carrier's Liability Insurance to the value of the transported goods up to 500 000€ and Forwarder's Liability Insurance up to 350 000 €.

We put at your disposal following means of transport:
Documents and certificates to download:

Address
Sped-Trans Ząbki Sp. z o.o.
ul. Sikorskiego 33D lok. 57
05-091 Ząbki, Poland
NIP: 1251684462
Regon: 381858288
KRS: 0000758403

Address
Sped-Trans Ząbki Sp. z o.o.
ul. Sikorskiego 33D lok. 57
05-091 Ząbki, Poland
NIP: 1251684462
Regon: 381858288
KRS: 0000758403

Contact persons
Office and payments
tel. 0048 22 400 40 48